This post may contain affiliate links. Please see our Affiliate Disclosure for more information.
Thanksgiving is just around the corner so now is the time to get your Thanksgiving crafts planned! There are so many great ideas to be found on the internet anymore but there's too many to list. To keep it short and sweet, I picked 14 crafts that you can do in the classroom or at home with your littles.
I'm a sucker for keepsakes and a lot of these ideas would make for great keepsakes! Some day your kiddos will love to look back on the things they made for you when they were small.
Thankful Tree
This is such a brilliant idea. It teaches your children to be thankful around the holidays for the little things in life.
Hand & Foot Turkey
I love these type of crafts because some day they will look back and not be able to believe how tiny they were at one time.
Pinecone Turkeys
Anything I can do to put these darn pinecones to good use, I will. I have an over-abundance from the four pine trees in my back yard.
Thankful Turkey
Here is another cute way for your child to express what they're thankful for this holiday season. This would be a great project to do in the classroom to be able to bring home to mom and dad.
Fork Painted Turkey
What a fun way to paint and create texture and color that is easy for smaller kids!
Construction Paper Turkey
What a fun way to make your turkey pop! I really love this!
Pumpkin Hand Print & Photo Keepsake
Now this would be super awesome to make to be able to keep forever.
Hand print Turkey Place-mates
Oh My Lanta. This is such a great idea. I definitely think I'll be doing this craft with my son. I just love this idea so much.
Thankful For Family Hand Turkey
Family hand print projects have always sparked my interest and this one makes a very cute turkey!
Toilet Paper Roll Turkey
A simple and fun craft with something you already have at home. I used to love using that thin art paper (I can't remember what it's actually called).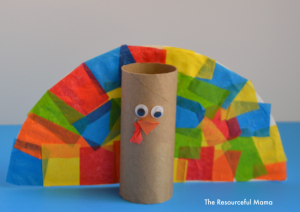 Turkey Headbands
What a Thanksgiving staple! A terribly cute and super easy craft. This blog gives you exact measurements and everything to making these!
Paper Plate Dreamcatcher
This would make for a fun craft to do at home around Thanksgiving and to teach your child about what a dreamcatcher does and where it originated!
Paper Turkey
Yet another fun and simple paper turkey craft that your kiddos can do! There are endless ideas on these.
Turkey Craft with Feathers
How adorable is this! Simple, cute, and easily done! It also makes for a great keepsake.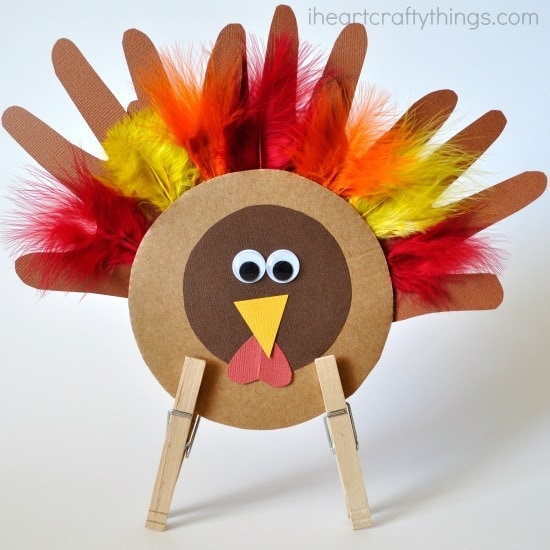 Related Posts
DIY Halloween Crafts To Do With The Kids