This post may contain affiliate links. Please see our Affiliate Disclosure for more information.
Happy Fall Y'all! I have been loving everything apple this fall and because of that I have decided to combine a list of my top ten apple recipes that you have to try. These recipes range from apple butter to apple crisp. My mouth is literally watering just looking at all these delicious recipes.
SLOW COOKER APPLE BUTTER
First let's start with this yummy apple butter. It only has two ingredients – wow! It's great with crackers or as a fruit dip.
From The Busy Baker
SLOW COOKER APPLE SAUCE
This would have been perfect for when we picked apples from my pap's! This recipe is super easy and no peeling needed – whew! Just core, slice, and throw into the crock pot.
From Art and The Kitchen
CARAMEL APPLE CREAM CHEESE CRESCENT RING
This caramel apple cream cheese crescent ring looks absolutely mouth watering and it is definitely on my list of recipes to try. It is super simple and can serve as a quick breakfast or a nice dessert.
from Cincy Shopper
THE WORLD'S BEST BAKED HONEYCRISP APPLES
These baked apples look so amazing and seem so simple to make! They would be perfect for a special occasion dessert this fall! I keep seeing everyone on my Facebook timeline trying these this fall and this recipe definitely makes me want to try it out.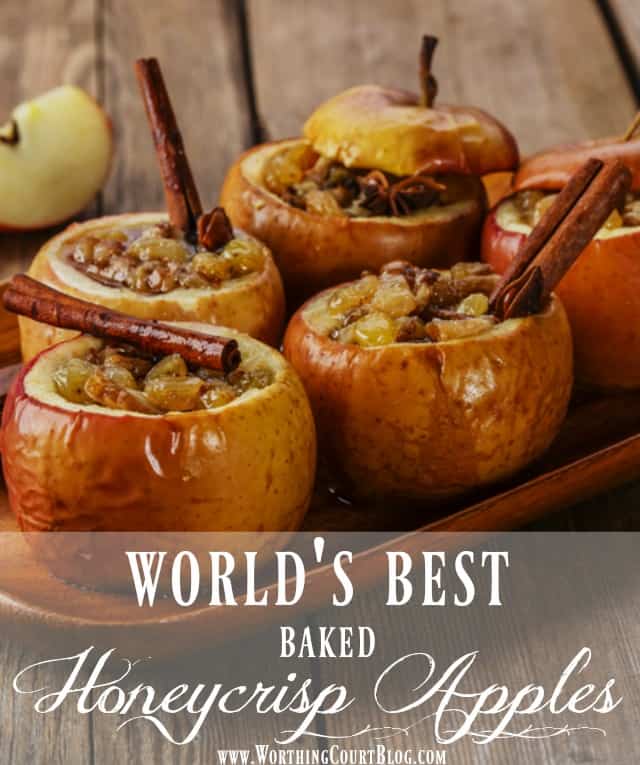 From Worthing Court
CINNAMON APPLE CRUMB CAKE
Now I have made something similar to this except it was pumpkin and I would can't wait to try this! This is a coffee cake loaded with apples. What a perfect combination!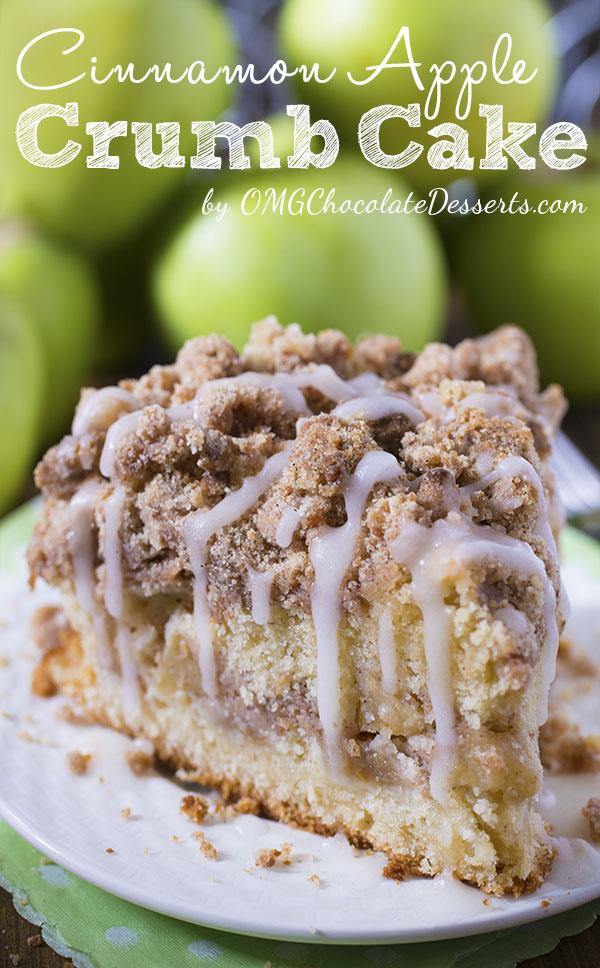 APPLE OATMEAL COOKIES
This awesome twist on oatmeal cookies could totally be your favorite cookie this fall. They are thick, soft, and chewy heaven.
From Live Well Bake Often
APPLE CRISP
This apple crisp recipe is absolutely amazing and easy! My two favorite things.
From Dreaming in DIY
CLASSIC APPLE TURNOVERS
I LOVE turnovers. They are perfect for breakfast or dessert! This recipe is so incredible and simple you have to try it!
From Erren's Kitchen
APPLE PIE CINNAMON ROLLS WITH CREAM CHEESE ICING
Now if that title doesn't automatically make your mouth water then I don't know what will. This just seems like an amazing combination of sweet and tangy deliciousness.
From Gimme Delicious Food
APPLE PIE BREAD PUDDING
Bread pudding is incredible as is. Now they're adding apples to it?! Excuse me while I go make this now…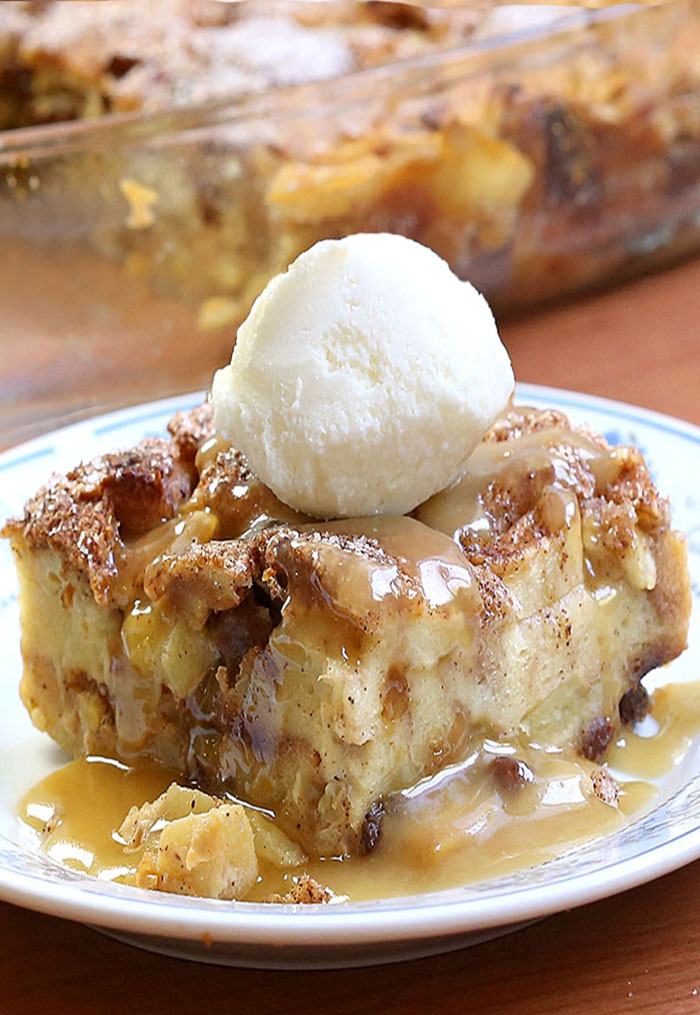 From Cakes Cottage
Related Posts
30 Incredible Pumpkin Desserts Perfect for Fall
10 Soup Recipes You Have To Try This Fall
More Than 30 Fabulous Fall Recipes