This post may contain affiliate links. Please see our Affiliate Disclosure for more information.
I have lived in small places practically my whole life. When I stilled lived at home I shared a room with my little sister and then I shared a room with my son (I got pregnant in high school). It was glorious when I finally moved into my own apartment because we each had our own rooms finally.
My apartment was great because I had LOADS of closet space. But I quickly learned when I bought my trailer that I had accumulated entirely way too much stuff. I am still trying to downsize and we've lived here for nine months. You have to make the most of the space that you have.
I still find it hard to get organized and declutter. I have trouble of letting go of things that I don't need and I used to have a problem with buying impulsively. These articles have inspired me to make the most of my storage space!
Here is a list of the best articles I found to help you improve your living space.
HOW TO GET ORGANIZED WHEN YOU LIVE IN A SMALL HOUSE
Abby gives a lot of great tips on decluttering, organizing, and utilizing every nook and cranny. She has a lot of great ideas. I would definitely recommend reading this.
30 WAYS TO INSTANTLY DECLUTTER YOUR HOME
In this post, Eden lists 30 things that you should get rid of to help declutter your home. I have a problem with getting rid of 11, 13, 14, 17, and for sure 18. She has a lot of good points on why to get rid of these items. I also really like that she is straight and to the point.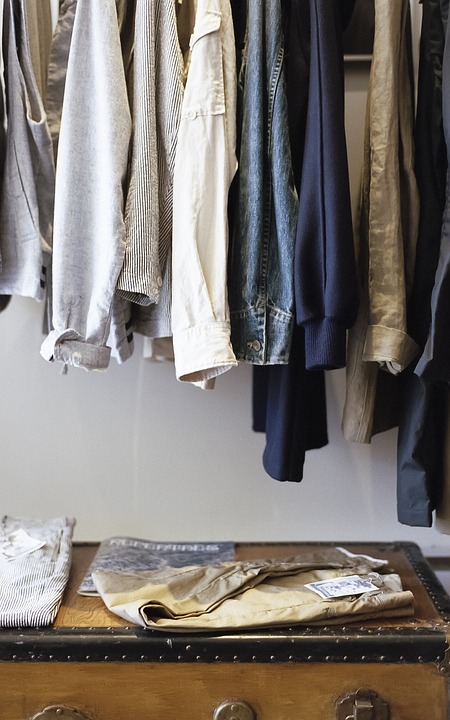 From MINTNOTION
HOW TO ORGANIZE UNDER THE KITCHEN SINK
Here is another post from Abby but I just really love this. She would probably be horrified to see what under my kitchen sink looks like. Hahah. This really makes me want to better organize under there and I think that is what my next project will be. Her idea makes things so easy to access and to find things. What a wonderful thing.
QUICK BATHROOM ORGANIZATION IDEAS
Amy shows some very impressive before and after photos of her bathroom cabinets. She shows a lot of cute and organized items that helped her better organize her bathroom cabinets and was even awesome enough to provide links to the things that she used. It was quite the transformation.
From Living Locurto
TOP 21 AWESOME IDEAS TO CLUTTER-FREE KITCHEN COUNTERTOPS
Woohome shows some rather perfect ideas to clear up your kitchen counters from floating shelves to using baskets for different items. I really love some of these ideas. Not only do they save space but they're also attractive.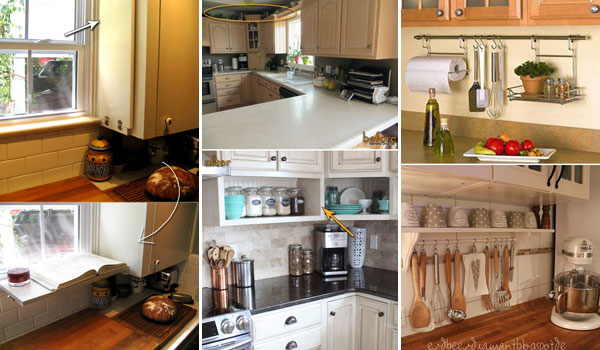 From Woohome
If you have any other great ideas or tips I'd love to hear them! I'm always looking for new ways to utilize every inch of space I have.