This post may contain affiliate links. Please see our Affiliate Disclosure for more information.
It is currently snowing in Central Pennsylvania and it's only November 10th. This means I can put my tree up now, right? Lol. I'm using the snow as my inspiration for some Elf on the Shelf ideas. I can't wait for Thaddeus to make his grand arrival!
Yes, I've decided to name him Thaddeus. lol. Seemed like an interesting name for an elf. I was going to buy one a year or two ago but by the time I went to get one they were completely sold out and there wasn't enough time to order one online.
About The Elf on the Shelf
The Elf on the Shelf: A Christmas Tradition is a children's book that was created in 2005 by Carol Aebersold. The book describes elves visiting children before Christmas and reporting back to Santa on who is naughty and nice. After Christmas they return to the North Pole until the next year. The elf is to arrive December 1st but most families have the elf arrive the day after Thanksgiving, which is completely up to you. Each night after the elf reports to the North Pole, they move to a different spot and wait for the children to wake up. Remember, the elf cannot be touched or it will lose it's magic!
Children love waking up and finding what their elf has gotten into the night before. Some parents get super creative with their elves! I wish I were half that creative but I'm lucky if Thad even remembers to move to a new spot every night.
Where to get an Elf
Most stores carry The Elf on the Shelf but I ordered one through Amazon on Thursday and it's scheduled to arrive tomorrow (Sunday). You can get yours through the link below. They also have female elves if you don't want a male. She comes with different outfits as well.
The Elf on the Self: A Christmas Tradition

Elf on the Shelf Blue-eyed Girl Dress Up Set

Elf on the Shelf Ideas
The best part about The Elf on the Shelf is that the ideas are endless and they aren't that intricate unless you make them that way.
Defending the presents from a toy soldier invasion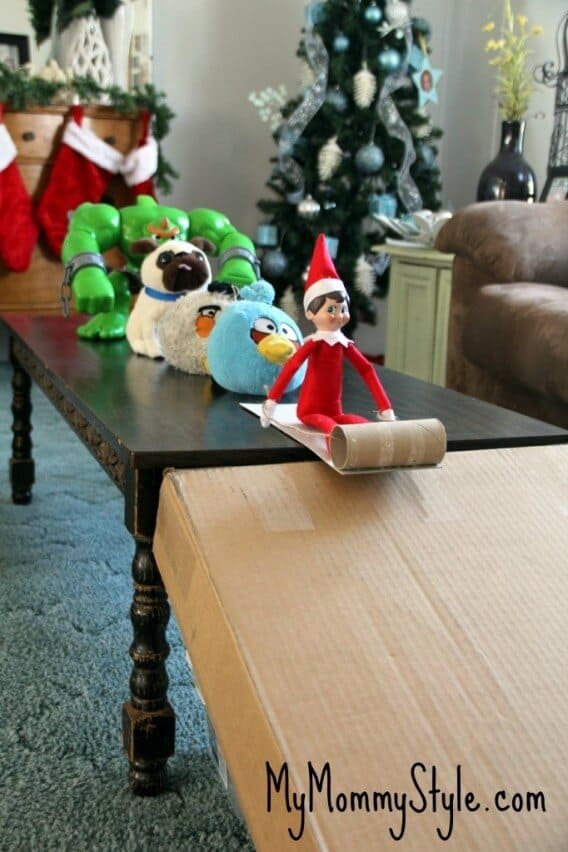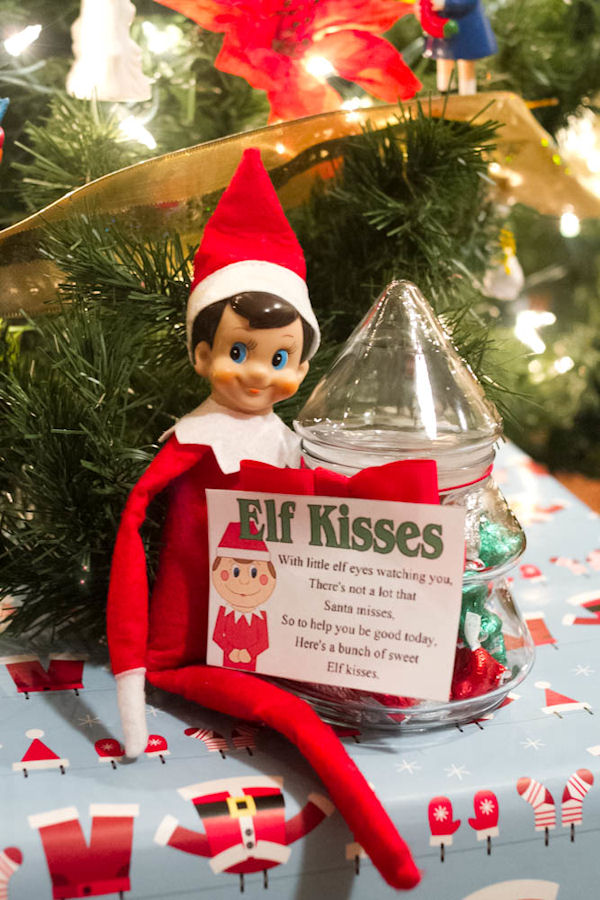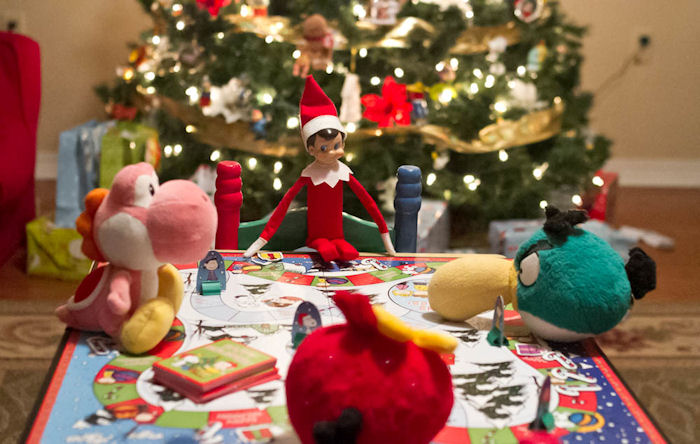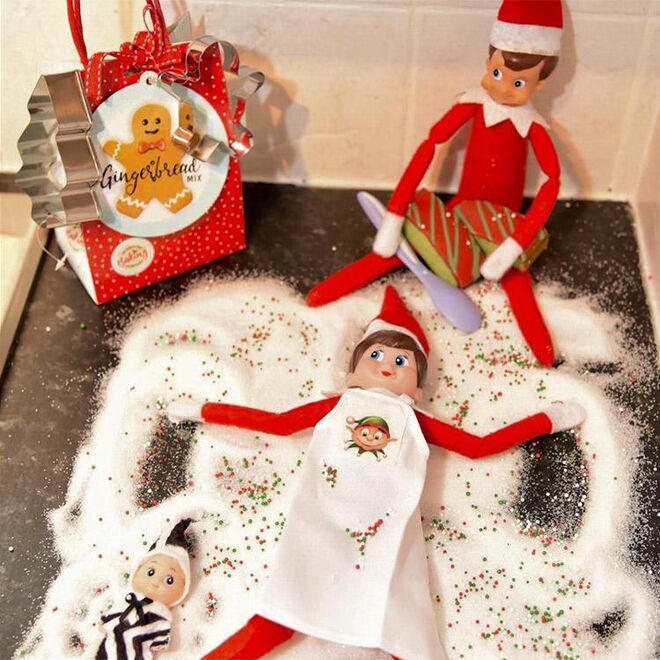 Do you want to build a gingerbread house? – unknown origins
Follow me on Instagram this holiday season to find out what kind of shenanigans Thaddeus will be getting into!!
Related Posts
45+ Amazingly Easy Elf on the Shelf Ideas for Busy Moms – Fancy Shanty
30 Easy Elf on the Shelf Ideas – Good to Know
Cheap Elf on the Shelf Crafts with Tutorials – DIY Inspired