This post may contain affiliate links. Please see our Affiliate Disclosure for more information.
Christmas time is literally my favorite time of year. The lights, the decorations, the music, everyone is in a good mood – what's there to not love about it?
Christmas decorations are my favorite. I tend to go all out every year. I love to find decoration ideas that I can make versus buy because buying is just so darn expensive. Plus it's more fun to make them yourself and no one will ever have the exact same one.
I have created a list of outdoor Christmas decorations that you should definitely try to make this year! I know I definitely plan on doing a few of these!
Christmas Crate Train
I absolutely love this idea and will definitely be making one for my house this year!
From – The Keeper of the Cheerios, LLC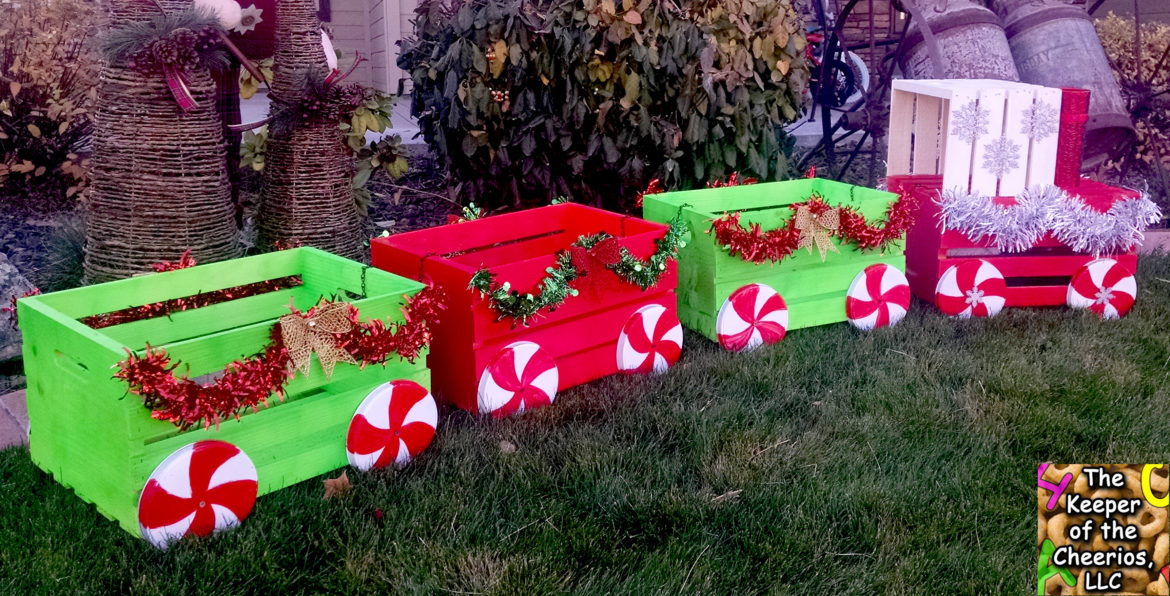 Plastic Pumpkin Snowman
I would have never thought to do this! What a clever idea.
From – Crafty Morning
Giant Paper Plate Lollipops
I've seen these before and they are just so cute and incredibly simple to make!
From – Smart School House
Tomato Cage Christmas Trees
I'm definitely making a trip to Lowe's. What a cheap and cute exterior decoration!!
From 17 Apart
DIY Wood Reindeer
**Currently on the phone with my dad to have him cut this out for me. ** lol. This is adorable!
From – Her Tool Belt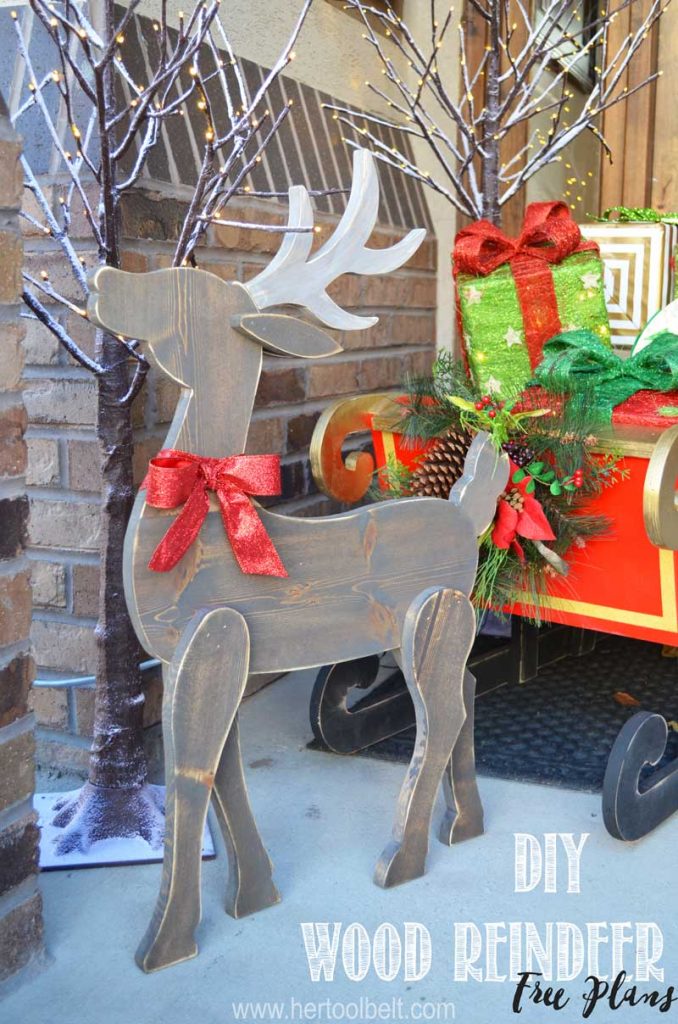 Little Red Truck & Christmas Tree
If we are friends then you already know of my current obsession with the little red truck this Christmas year. How perfect would this be!
From – Red Cottage Chronicles
Holiday Topiary (Interchangeable)
If you're really into the look of oversized ornaments then you will really love this.
From – Home Talk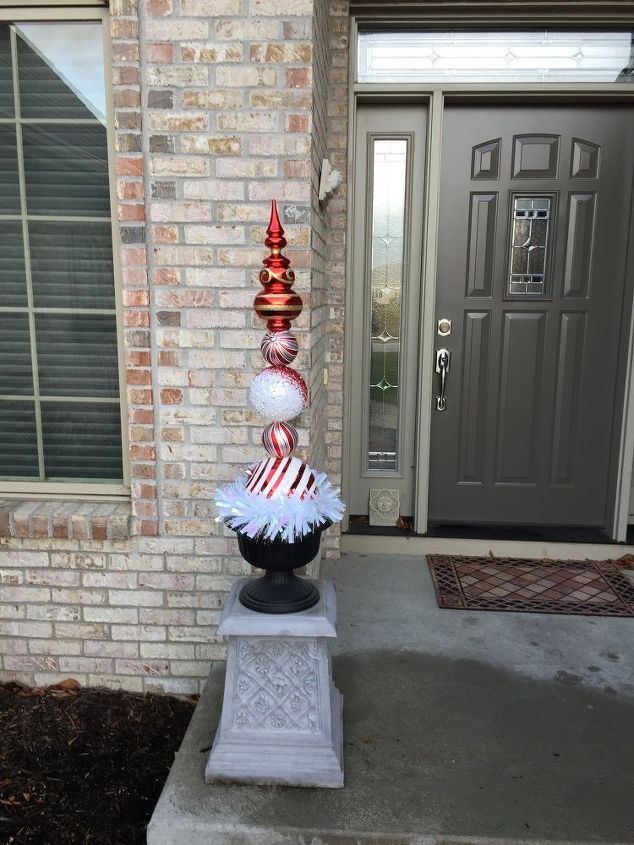 9′ Tall Nutcracker
This will definitely let your neighbors know how obsessed with Christmas you are. lol. You could be the house on the block that everyone drives by with this incredibly large nutcracker!
From – meighan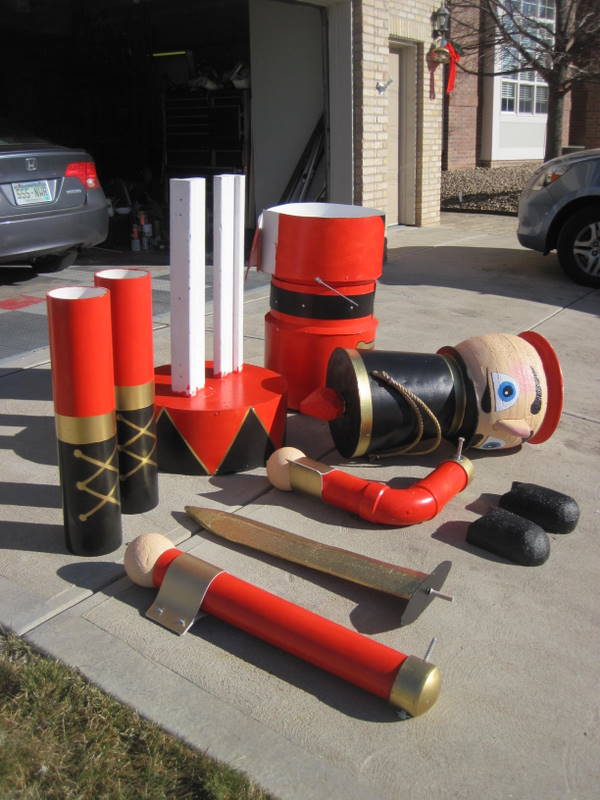 PVC Lighted Candy Cane
This is a cheap and cute exterior decoration! I've really got the urge to go to my local Lowe's.
From – eHow
DIY Outdoor Christmas Gifts
If you or someone you know has old wood just laying around that was from a previous project, this would be such a simple and inexpensive project!
From – The Navage Patch
Related Posts
15 Easy DIY Winter Wreaths You Can Keep Up After Christmas – Duct Tape & Denim
DIY Christmas Decorations – Young Busy Mom