This post may contain affiliate links. Please see our Affiliate Disclosure for more information.
Halloween is fast approaching which means so are Halloween parties! Here is a list of some really cute Halloween treat ideas! Whether you're having a Halloween party or Halloween themed Birthday party these will give you some awesome ideas to choose from!
Hand Shaped Treat Bags
I think these are absolutely adorable! You could hand them out to kids on Halloween or you could use them as party favors for your party!
Inside Out Caramel Apples
This is a fall staple turned into an awesome finger food idea!
Halloween Pretzels
Pretzels are such an easy item to make for any occasion! There are so many options for decorating them but these Halloween ideas are cute and easy!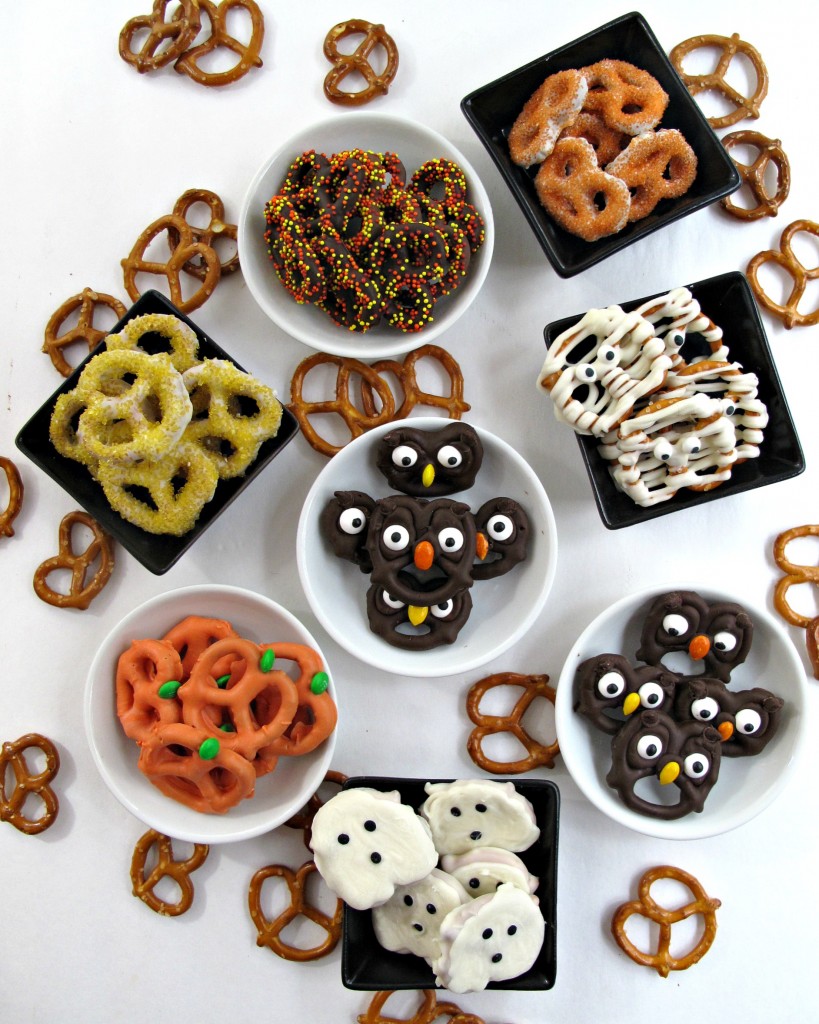 Brownie Cupcakes
You had me at brownie. lol. Some people are just so creative because I never would have thought to do something like this. Look how festive!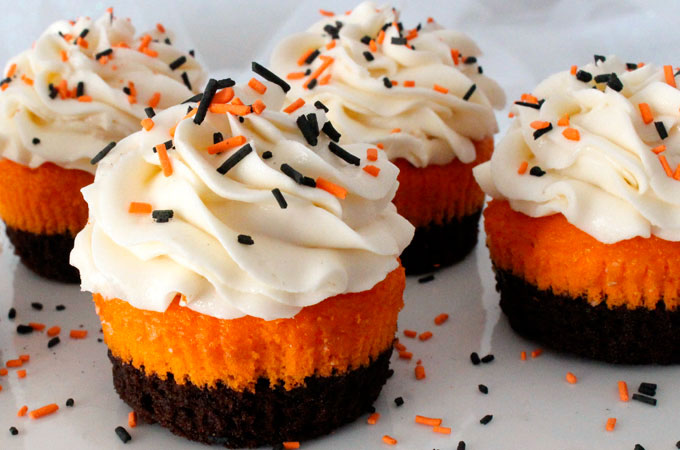 Four Ingredient Bat Bites
This has all the best sweets – Reese's and Oreo's!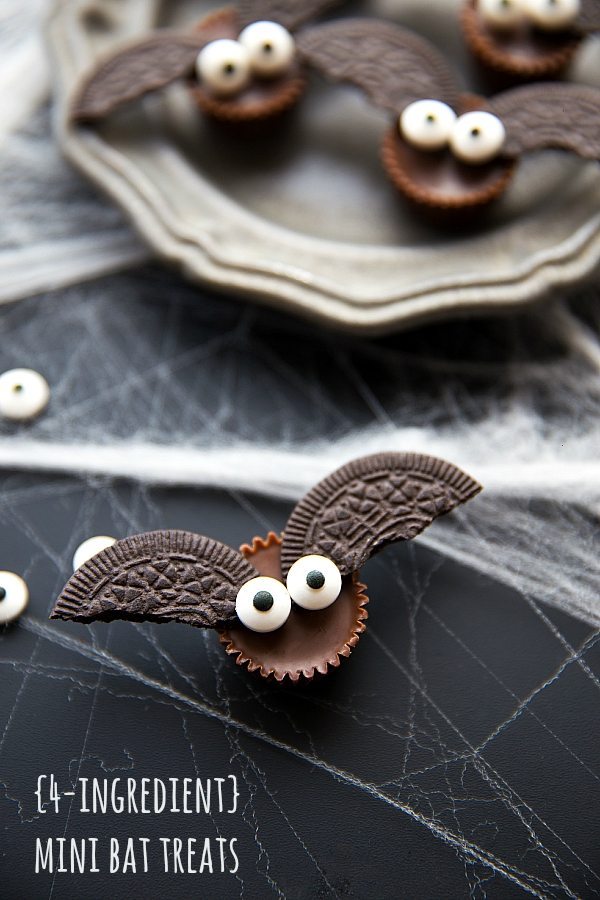 Pumpkin Patch Brownies
My son is currently obsessed with these little candy pumpkins. This would be such a great idea to make for him!
Candy Corn Marshmallow Pops
This would be another treat that all the kids would love! Marshmallows covered in sugary goodness!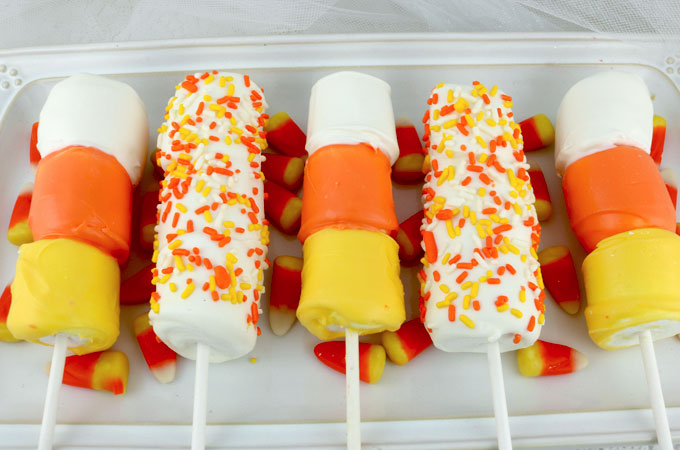 Halloween Muddy Buddies
Honestly, who doesn't love some muddy buddy? This recipe includes kitkats, candy corn, and other sweets – yum!
Voodoo Doll Cookies
OMG! I cannot get over these! I wish I were as creative as half of these people who come up with these artistic ideas!
Dark Chocolate Halloween Chip Cookie
Mmmm. I love anything chocolate – especially dark chocolate. I definitely think I'm going to make these!
Candy Corn Popcorn
Candy corn is also another Halloween staple. What a perfect combination, candy corn and popcorn!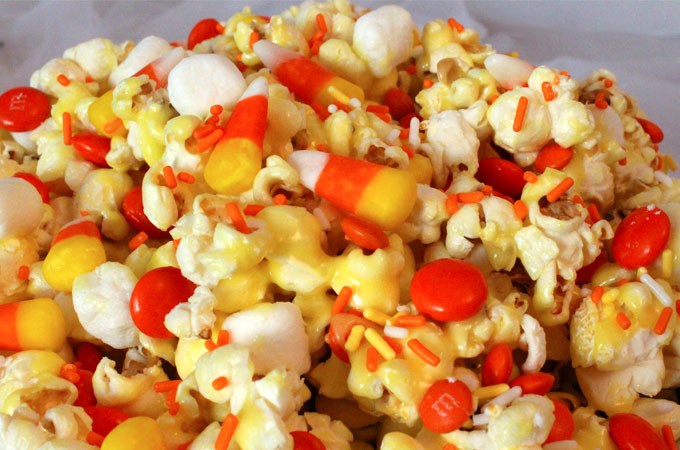 Pumpkin Rice Krispies
If you're like me you like simple and these sweet treats are!
Halloween Whoopie Pies
I don't know about you guys but where I come from whoopie pies are a big deal. These would be gone within an hour with my family!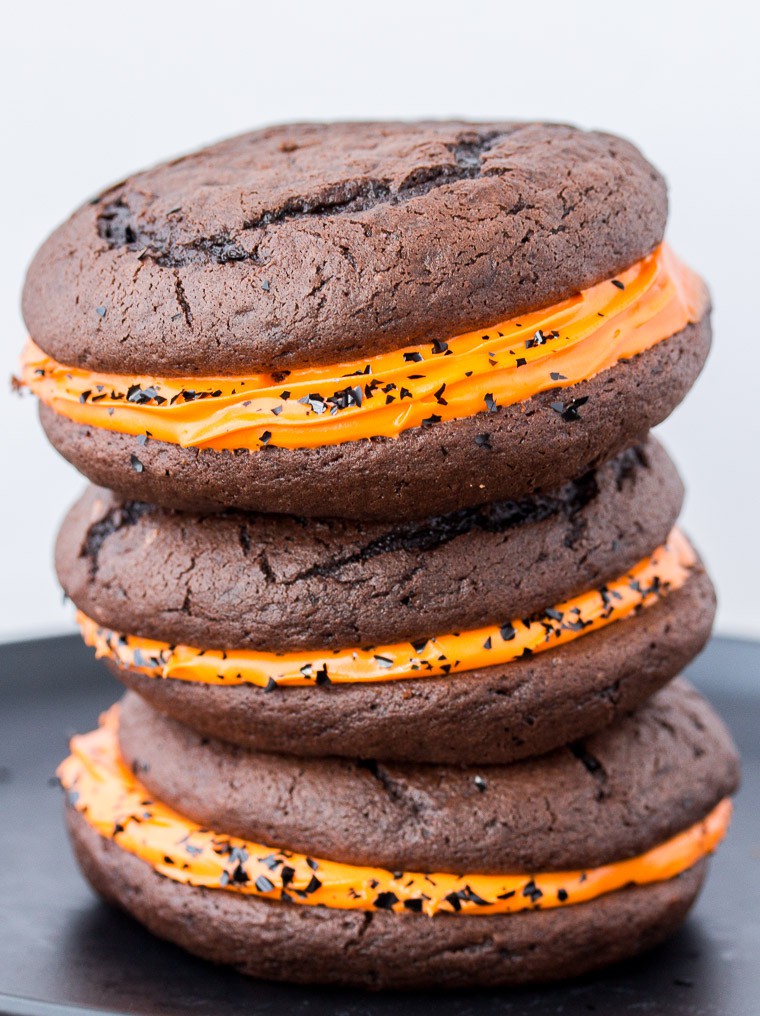 Halloween Pin Wheel Cookies
I don't know why but I just love the idea of pin wheel cookies. They are easily made to match the holidays such as this recipe.
Jack Skellington Cupcakes
These pumpkin king cupcakes are amazing!
Silly Halloween Spider Cookies
Once again, something that includes Reese's so I'm all in!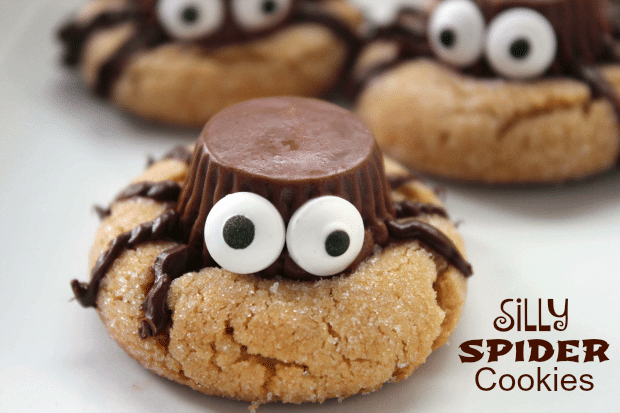 Halloween Oreo Truffles
If you've never made Oreo truffles before you definitely need to. They are my absolute favorite and I tend to make them around Christmas time but this would be such an adorable idea.
Chocolate Caramel Pretzel Monsters
Look how adorable these pretzel monsters are!
Oreo Cookie Eyeballs
These Oreo cookie eyeballs are super easy and I like easy! lol. I bet my son would just gobble these up.
Cookie Dough Mummies
Okay, I know I'm not alone in loving cookie dough. It's the best part about baking cookies in my opinion. Who wouldn't love these little cookie dough bites?
RELATED POSTS
10 Easy & Adorable Halloween Party Snacks
31 Greatest Spooky Halloween Cocktails for A Killer Grown-Up Party