This post may contain affiliate links. Please see our Affiliate Disclosure for more information.
Christmas is my absolute favorite time of the year. Mostly for the decorations and festivities but I also really love having our annual Christmas Party. I'm always looking for new ideas for Christmas themed drink ideas.
Here is a list of awesome Christmas themed adult beverages for you to try at your Christmas party too!
Christmas Grinch Juice Recipe
This recipe doesn't include alcohol but you can add some whipped vodka or whatever other liquor you wanted.
From – Sandy Toes & Popsicles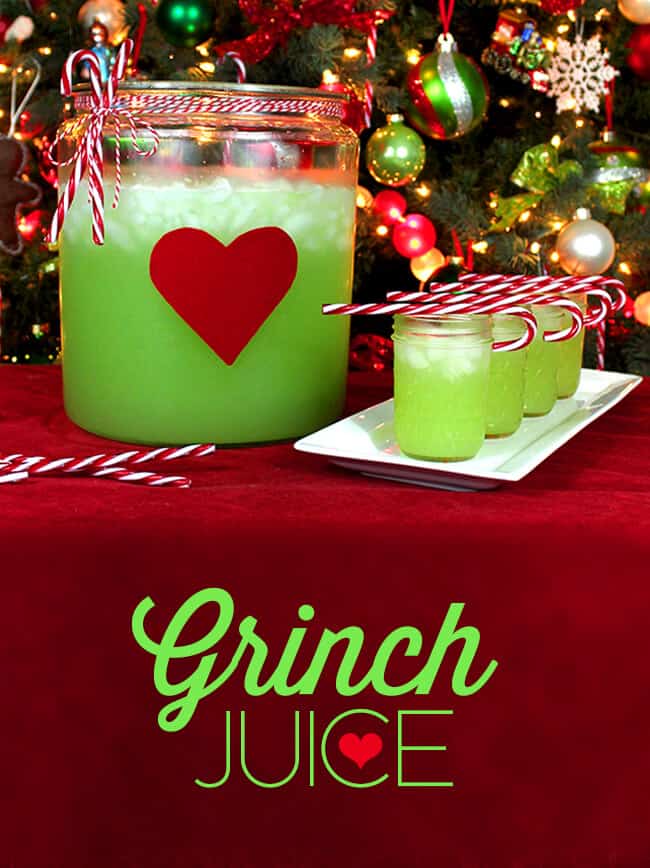 Dollar Tree Hot Cocoa Bar
Now it wouldn't be a Christmas party without a hot chocolate bar!
From re-fabbed
Santa's Little Ho Ho
This looks pretty delicious plus the name cracks me up. lol.
From – Budget101
Adult Hot Chocolate Bar
Now this is just what we need for my Christmas party!
From – Love Create Celebrate
Christmas Cookie Jello Shots
What kind of an adult Christmas party would not include some sort of Jello shot??
From – Ann's Entitled Life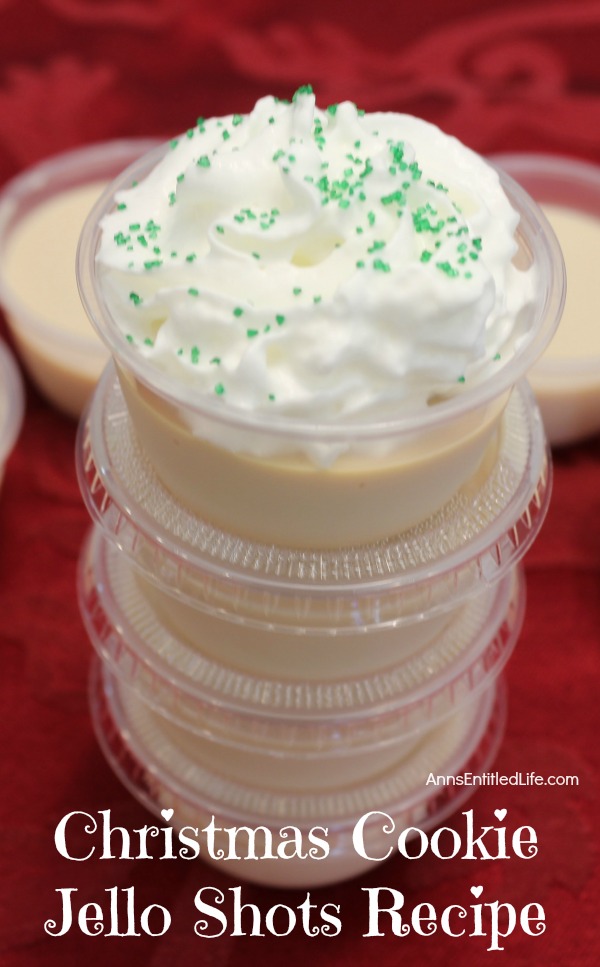 Holiday Punch
This recipe is non-alcoholic but it wouldn't be hard to add a little bit of something in there.
From – Cincy Shopper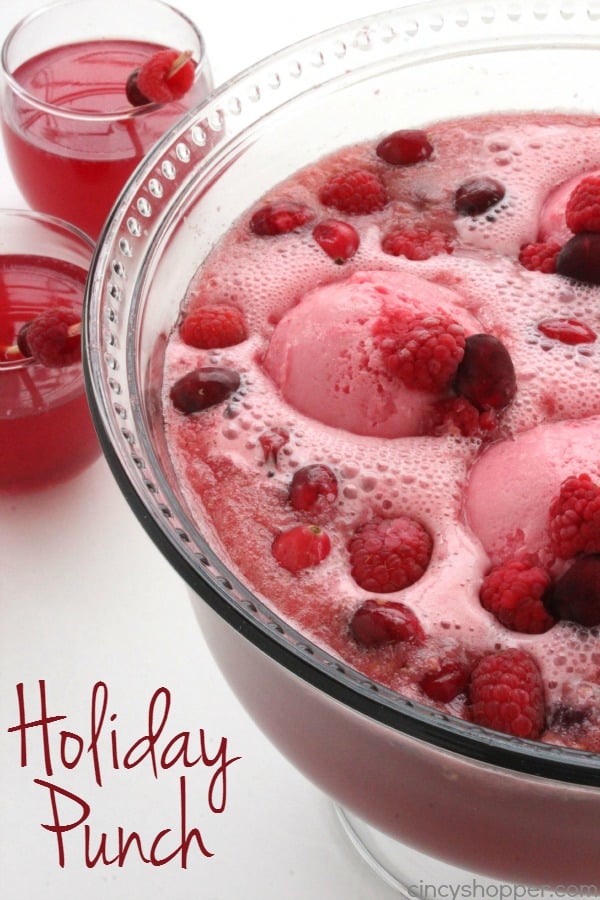 Rudolph Punch
Ginger Ale and cranberry juice. Just add some vodka and it's an adult beverage!
From – Duct Tape & Denim
Hot Buttered Rumchata
I know several friends of mine would definitely love this!
From – Shake Bake & Party
Eggnog
I think eggnog is a Christmas staple. What kind of a party would it be without eggnog??
From – Jamie Oliver
Pomegranate & Peppermint Moscow Mules
I personally have never had a Moscow mule but it certainly looks & sounds amazing!
From – Half Baked Harvest
Hot Spiced Apple Cider
Apple cider is definitely a must around the holidays!
From – Catching Seeds
White Christmas Mojito
Now doesn't this just look delightful??
From – Half Baked Harvest
The North Pole Cocktail
Now this looks absolutely mouth watering! I definitely think I'll be serving this at our Christmas party this year!
From – Half Baked Harvest
Champagne Punch
This looks amazing and is incredibly simple!
From – Between Naps on the Porch
Jingle Juice Holiday Punch
This looks beautiful and yummy!
From – Inspired by Charm
Jack Frost Cocktail
If you enjoy coconut and pineapple juice, you'll enjoy this adult beverage for sure!
From – The Blond Cook
Irish Elf
This is a slow cooker recipe that would be perfect for a large group of people!
From – Who Needs a Cape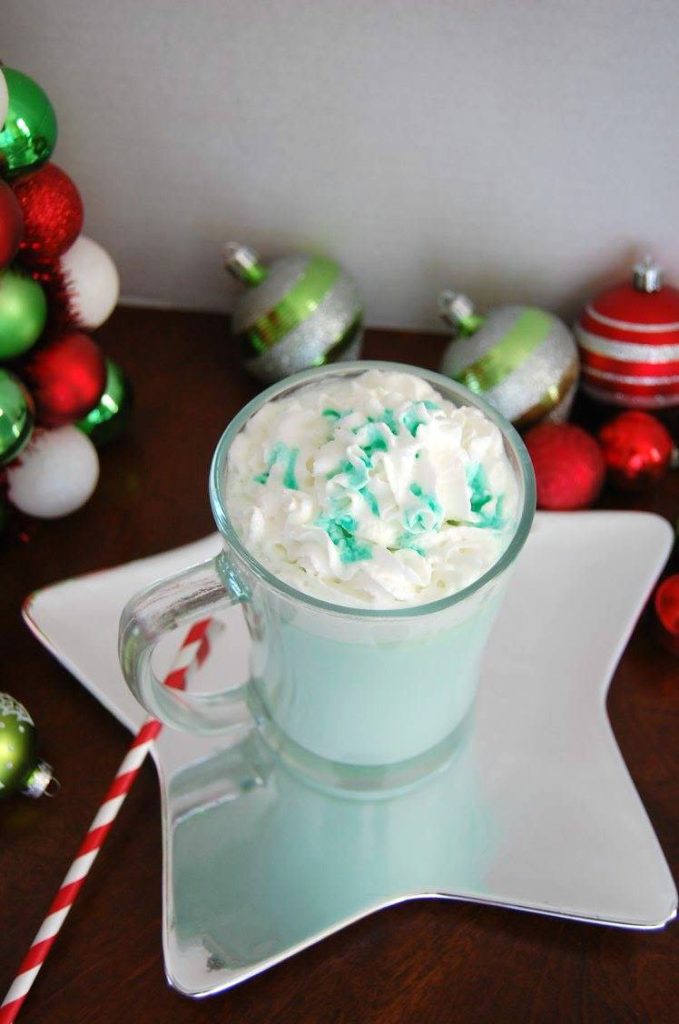 Candy Cane Cocktail
This beverage will definitely wow your guests!
From – Mix That Drink
Whiskey Sour Punch
What a fun and fizzy punch for your Christmas party!
From – Dinners, Dishes & Desserts
Winter Wonderland Cocktail
This is a sweet cocktail that will make you feel like you're drinking an almond joy!
From – The Marvelous Misadventures of a Foodie
Related Posts
30 Fabulous Holiday Cocktails Sure To Impress Your Guests – Sarah Blooms
15 Easy Fun Christmas Drinks – The Frugal Navy Wife