This post may contain affiliate links. Please see our Affiliate Disclosure for more information.
'Tis the season for soup. There's just something about warming up on a cold, fall day with a nice, hot bowl of soup.
My favorite part about soup season is getting to use my dutch oven. I love using it every chance I get. If you don't know what a dutch oven is it is a thick walled cooking pot and it helps to heat the contents more evenly.
They can range in price from $30 to $300 depending on the brand and type (cermaic or cast iron). Here is the one I have from Amazon and it's only $39.99.
Olive Garden Chicken Gnocci Soup
I will definitely be adding this recipe to my cook book. This is one of my very favorite soups.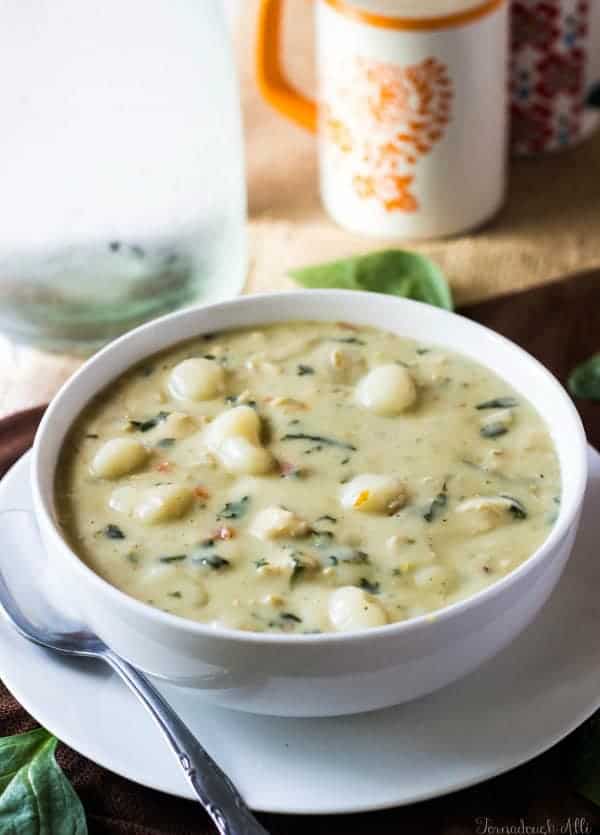 Beef Stroganoff Soup
I truely love beef stroganoff. I definitely will be adding this to my cook book as well!
Taco Soup
Anything taco is sure to be yummy! And hey, why not do this for Taco Tuesday??

Ham & Potato Corn Chowder
Yum!
Creamy Tortellini Soup
This looks so mouth watering! I can't wait to try this recipe.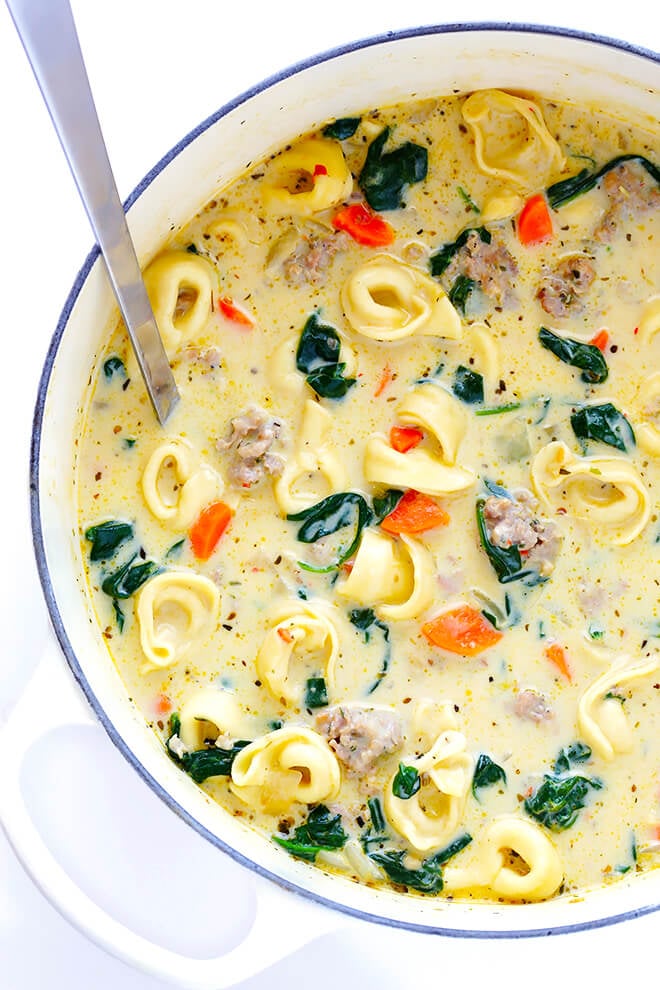 Sausage, Potato, & Spinach Soup
I'm not making myself hungry just thinking about all these delicious soups.

CopyCat Panera Broccoli Cheddar Soup
I have been craving this from Panrea all week! I think I know what I'm going to be making for dinner a night this week!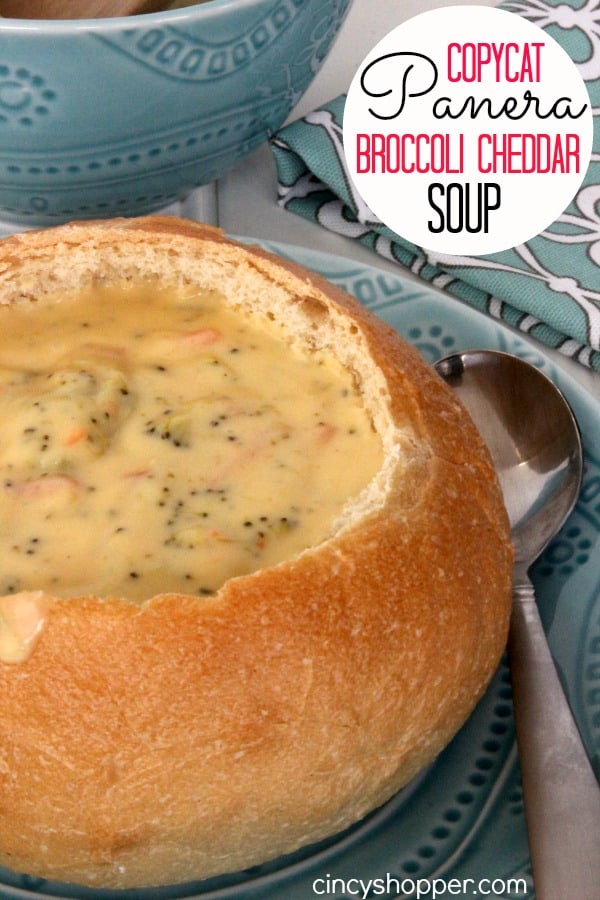 Steak & Ale Soup w/ Mushrooms
This seems like an interesting soup to try.
Cheeseburger Soup
I absolutely love cheeseburgers so why wouldn't I love them in a soup?! I definitely have to try this out.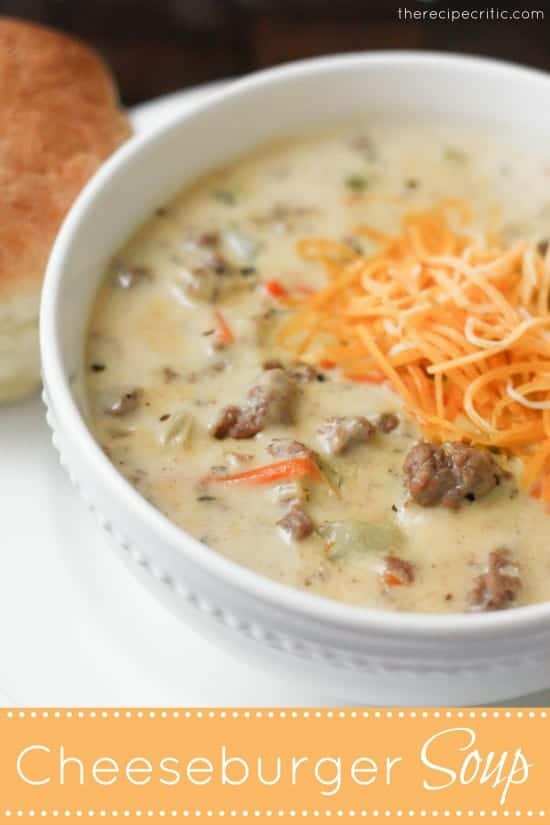 Potato Soup
What kind of a soup recipe list would this be without potato soup!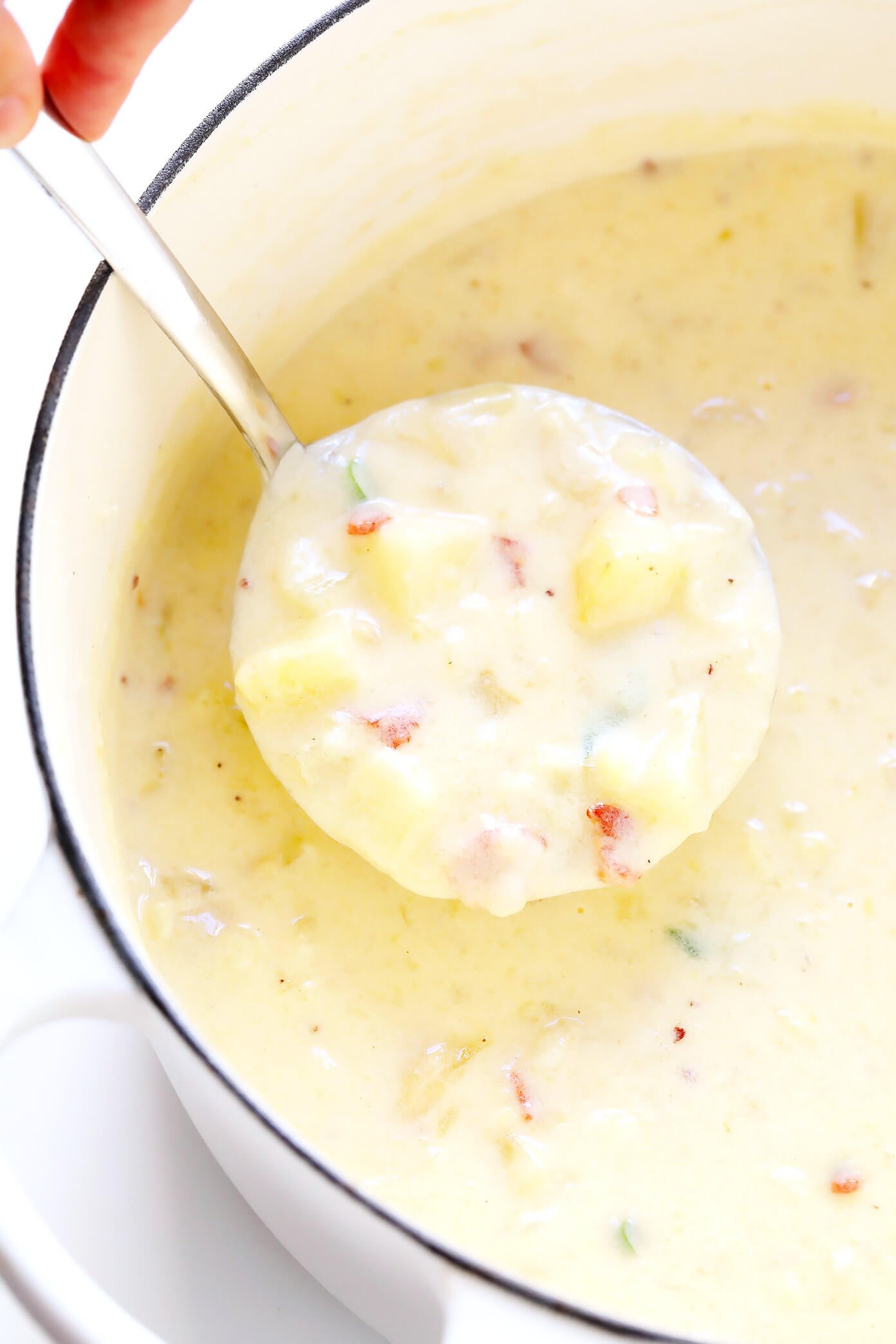 Italian Orzo Spinach Soup
A deliciously simple and flavorful soup to try out and it only takes 30 minutes and it's ready to serve!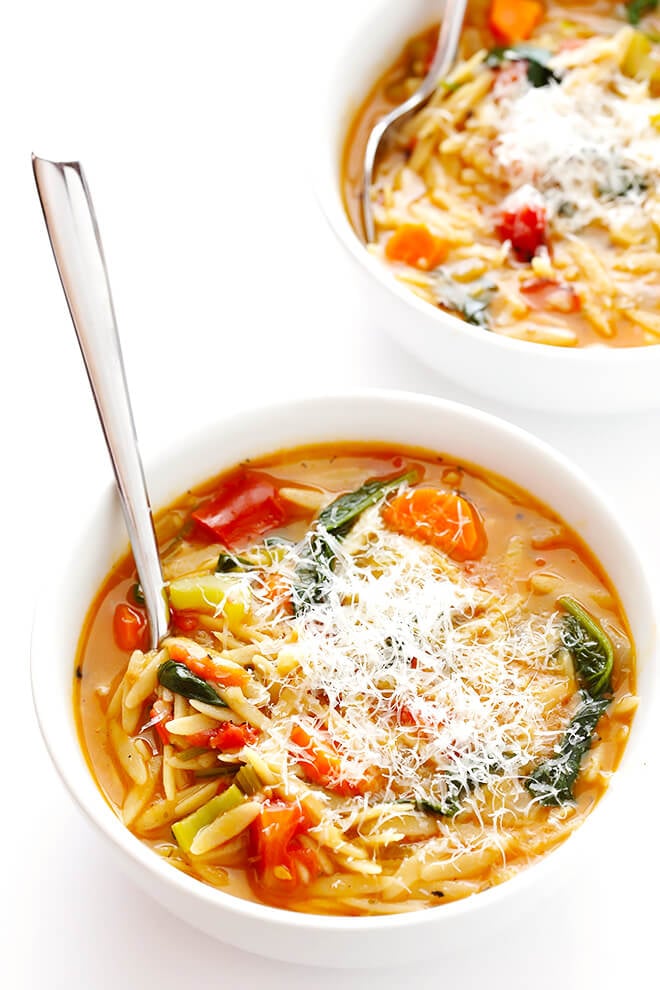 Cauliflower Chowder
A creamy and low carb soup to keep you warm this fall.

Italian Wedding Soup
This seems like such a popular soup in my area; however, I've honestly never had it before. I think it might be time to change that!
French Onion Soup
Of course I had to add this recipe. It seriously takes just like Panera's!
Slow Cooker Stuffed Pepper Soup
Throw it in the crock pot and let it do the work. Once you get back home you have a nice smelling home and a delicious dinner waiting!
Related Posts
35 Easy Slow Cooker Recipes – Sarah Blooms
21 Cozy Fall Soups To Stock Your Freezer – Buzzfeed