This post may contain affiliate links. Please see our Affiliate Disclosure for more information.
Sugar scrubs are becoming more and more popular these days and I can definitely see why. Their easy and inexpensive to make, they're amazing for your skin, and they make great gifts for various occasions. My mother's big 5-0 is coming up in August and I've been contemplating making her a "self-care" kit and including a homemade sugar scrub. That is what inspired me to collect this list of various sugar scrub recipes to share with y'all!
Girl, treat yo' self!
Coconut Oil Sugar Scrub
Coconut oil has many uses. You can use it in cooking, in your hair, and on your skin. It's such a great must-have for in your home. I have a jar in my bathroom which I use in my hair 🙂 lol.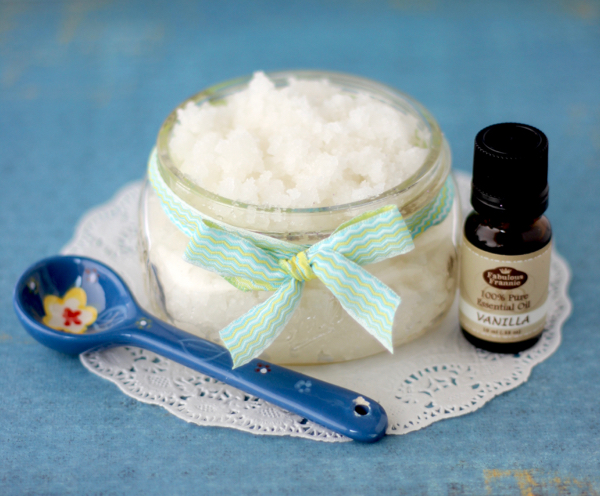 From The Frugal Girls
Cinnamon Vanilla Sugar Scrub
I can smell it now. This scent makes me think of fall. Cinnamon and Vanilla each have their own benefits. I can only imagine what they would be like combined.
From Odds & Evans
Calming Lavender Sugar Scrub with Essential Oils
I love lavender especially in the bathroom. I get that from my mom. She has always told me that lavender is good for you and has always kept some in her house in general. Heck, she even has roughly 10-20 lavender bushes along her driveway and man does that smell AMAZING in the summer time.
Rose Sugar Scrub
Roses are actually my favorite flower which is totally cliche but I don't even care. I have a rose bush that gets absolutely BEAUTIFUL in the summer. I wish it bloomed all summer long.
From Homan at Home
DIY Strawberry Sugar Scrub
I really love how many different kinds of sugar scrubs there are. There is such a variety to please pretty much everyone.
From Mommy Musings
DIY Mint Sugar Scrub
My first introduction to a DIY sugar scrub was with a mint one. I was at a co-workers bridal shower and the party favors were these little jars of mint sugar scrubs with tags that read "Mint To Be." I thought they were just so adorable.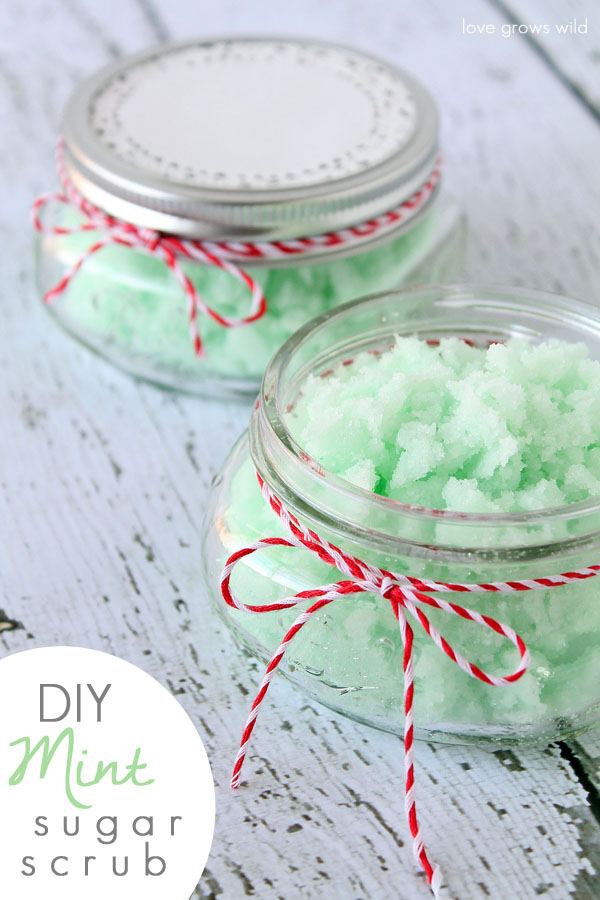 From Love Grows Wild
Snow Cone Sugar Scrub
This sugar scrub is colorful and would probably make me want to take a bite hahaha.
From The Gunny Sack
DIY Lemon and Rosemary Sugar Scrub
What better way to get your skin ready for summer then with this yummy smelling scrub!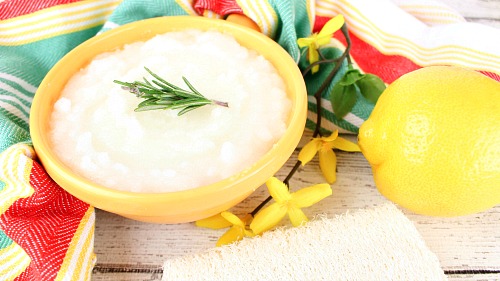 From A Cultivated Nest
Peppermint Vanilla Sugar Scrub
Peppermint always brings my mind to Christmas. My favorite time of the year.
Lemon Sugar Scrub
If you aren't a fan of Rosemary here is just a plain lemon sugar scrub recipe.
From i heart nap time
Pink Lemonade Sugar Scrub
Another great summertime sugar scrub.
From Suburban Simplicity
Pumpkin Spice Sugar Scrub
This pumpkin spice sugar scrub would be absolutely perfect for fall.
From Kitchen Stewardship
Orange Sugar Scrub
If you aren't a fan of lemon but like citrus fruits then this recipe would be great for you!
From Simply Designing
Sage & Blackberry Sugar Scrub
If you've got the summertime blues this sage and blackberry sugar scrub could be just the pick me up you need!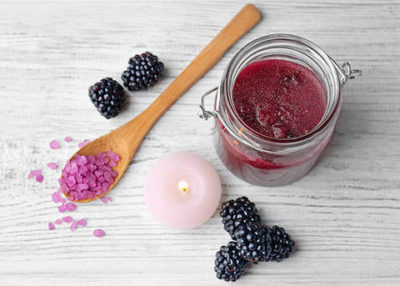 From Style Tips 101
Related Posts:
20 Fresh Scented DIY Sugar Scrubs
20 Homemade Sugar Scrub Recipes
10 DIY Herbal Salt Scrub Recipes for Super Rough & Calloused Skin