This post may contain affiliate links. Please see our Affiliate Disclosure for more information.
Christmas is my absolute favorite time of the year. I love the decorations, colors, lights, and the happiness it brings. I like to think that I got my love of Christmas from my Grammy. Her house was always decked out for Christmas.
Because I have such a great love for everything Christmas, so does my son. I love trying to find things for us to do together especially during the winter months when we are stuck inside. So here are some fun Christmas themed crafts for you to do this winter.
DIY Handprint Christmas Tree Cards
These Christmas tree cards would be perfect for your kids to make and give to their teachers and/or grandparents.
Snowflake Craft
A snowflake craft could make for some great ornaments or gifts from the kids to a loved one! There are a lot of possibilities with this and just like real snowflakes – no two are the same.
Fingerprint Christmas Light Craft
This craft could be turned into a card from the kids to a loved one or just a pretty picture to frame for the holidays.
Bow-tie Noodle Wreath
A nice and easy craft to do with smaller children.
Santa Slime
Okay – why wouldn't I include some good ole' slim. Haha.
Easy Christmas Tree Ornament
I love crafts like these but I love putting them on my tree. Anything Ray makes me I absolutely love and always keep.
Frosty Pinecone Craft
Again, anything I can do to get these darn pinecones out of my yard! lol. But these are super cute and I would for sure put these on my tree.
Kids Hand Print Christmas Wreath
Such a fun and cute idea! I would have never thought to do something like this.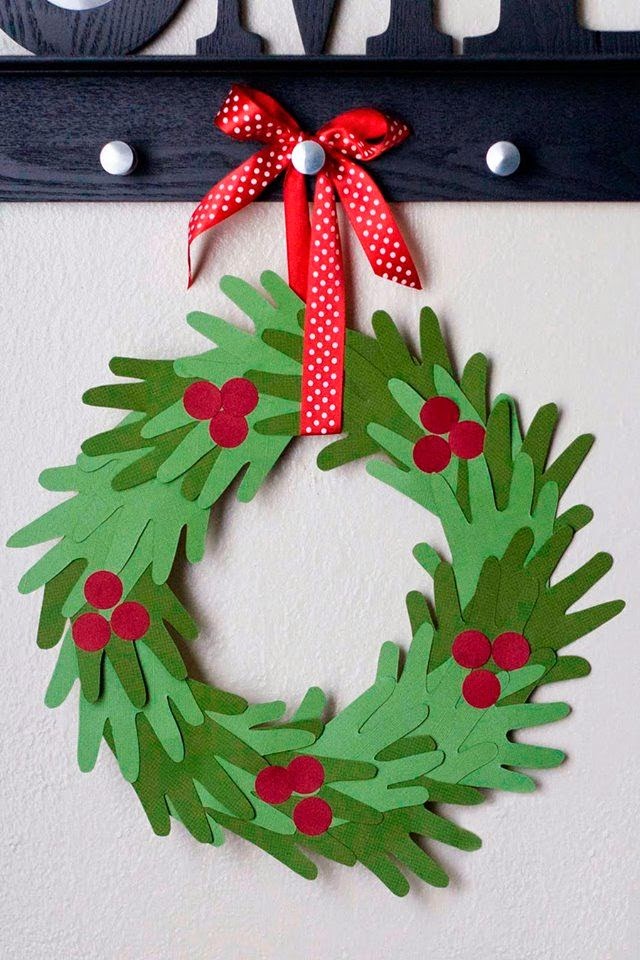 Cotton Balls Penguin
Now this is super cute!
Paper Plate Christmas Tree
A simple and easy craft to do with even small children.
Toilet Paper Roll Snowmen
This would be a simple and inexpensive craft.
Bead & Pipecleaner Icicle Ornaments
These would be a super easy craft to do and would help with fine motor skills.
Kid-Friendly Christmas Tree
This would be perfect for toddlers. It would keep them busy and makes for a good decoration.
Salt Dough Santa Hand Print Ornament
What a creative keepsake ornament to make with a small child.
Night Before Christmas Footprint
My heart just melted. I cannot get over how adorable this is.
DIY Photo Ornaments
I really love photo ornaments and generally I do them as Christmas gifts for my parents.

Related Posts
8 Creative & Inexpensive Mason Jar Christmas Decorations