This post may contain affiliate links. Please see our Affiliate Disclosure for more information.
These Valentine's Day crafts for the kids would be perfect to do this weekend with the impending "snow-pocalypse." These crafts not only would make for perfect decorations for Valentine's Day but they could also be great gifts or keepsakes. Not to mention, it might keep you all same while we get snowed in.
I would really love to do some of these crafts but I know some of them would not keep Ray's attention. There are so many clever moms with so many great ideas though! I definitely feel the need to go craft after seeing all these amazing ideas! Tell me what your favorite Valentine's Day crafts are. I'd love to hear from you!
Baby Hand Print Flowers
These hand print flowers from Nanny SheCanDo would be super cute and thoughtful and some day when you look back on them you'll be in awe at how little your babe used to be.
Puzzle Valentine Wreath
This blogger from A Few Shortcuts has a wonderful idea for a puzzle that maybe is just collecting dust. Let the kids paint it, glue it together, and voila! Super clever!
Love Bug Craft Sticks
Now these are freaking ADORABLE. Sunshine Whispers has the cutest idea for those pop-sickle sticks you've got in your craft box!
Rainbow Paper Heart Pom Pom Wreath
Simple and cute. Hello, Wonderful takes you step by step to making this cute wreath!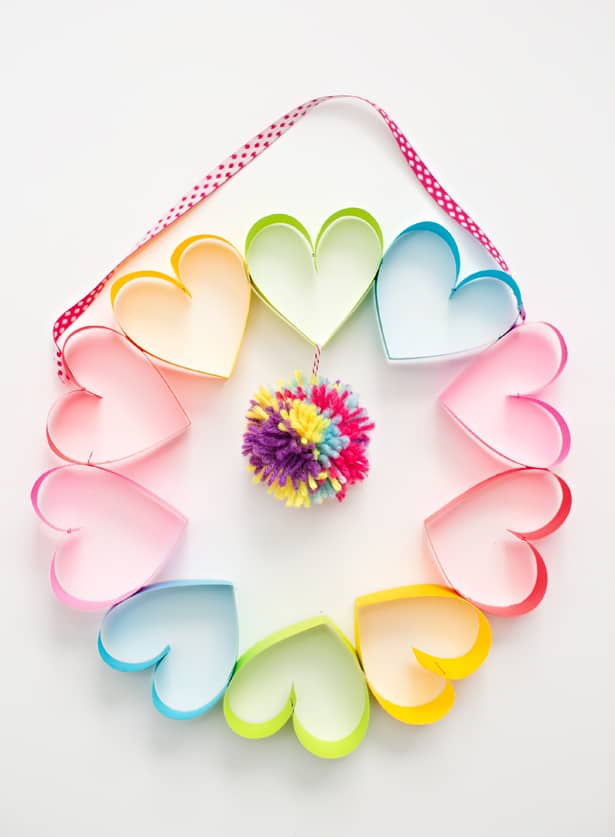 Heart Fingerprint Tree
Because what child doesn't love getting just a little bit messy? Easy Peasy and Fun shows you just how to make this beautiful craft.
Bee Mine Craft
This is absolutely adorable. My heart is melting just looking at this craft that The Resourceful Mama has made!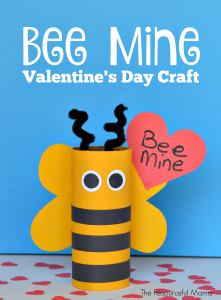 Toilet Roll Love Bugs
These love bugs from Red Ted Art are super creative and super pretty!
Fingerprint Heart Tree
Here is another way to do a fingerprint heart tree from Arty Crafty Kids. This one would be perfect for older children to do.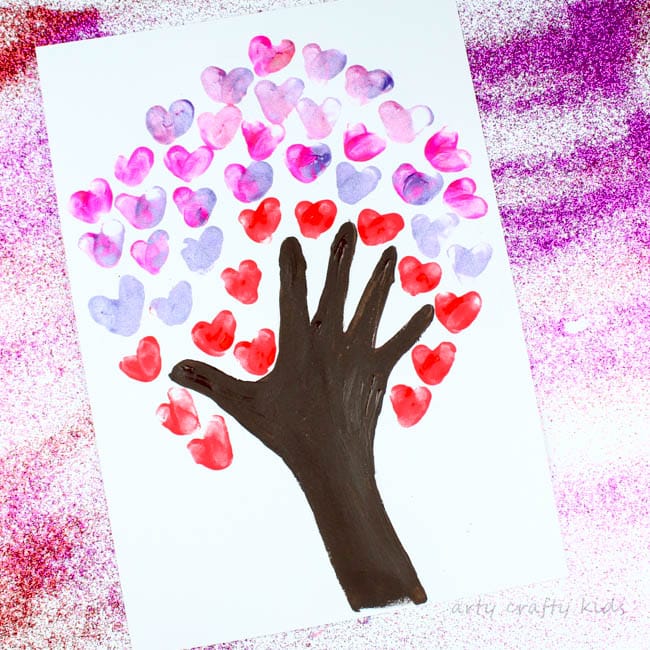 Pizza Paper Plate Valentine
This super cheesy Valentine from Surviving a Teachers Salary is exactly what I would love to receive from my boy! I love it.
Tulip in a Heart Card
This Valentine's Day card from Easy, Peasy and Fun is fun and pretty! Who wouldn't want to receive one of these?
Paper Plate Heart Sewing Craft
This paper plate craft from Red Ted Art looks like so much fun!
Love Dump Truck
Okay, I definitely think Ray and I will be making this love dump truck from Glued To My Crafts. This is so us!
Related Posts
12 DIY Valentine's Day Decor Ideas – Young Busy Mom
Printable Valentine's for Kids – Growing a Jeweled Rose