This post may contain affiliate links. Please see our Affiliate Disclosure for more information.
Summer is here and fruits are finally ripe! They're yummy and they add some awesome color to your summer gatherings. Heck, why not make it fun too! Here are some super cute and delish fruit ideas that you just have to try this summer.
Caterpillar Fruit Kabobs
These are totally adorable and fun! Perfect for kids parties or family gatherings!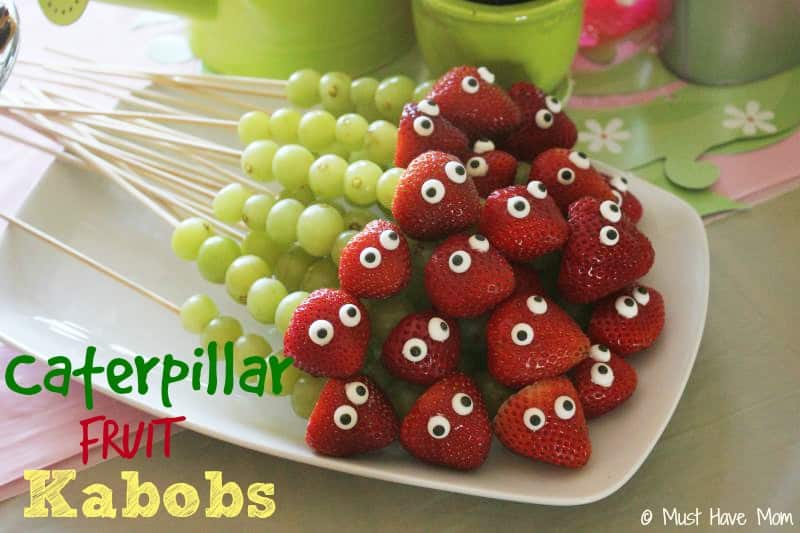 From Must Have Mom
Summer Stone Fruit Tart
Anything that has the word "tart" I know is going to be delicious. Mouth. Watering.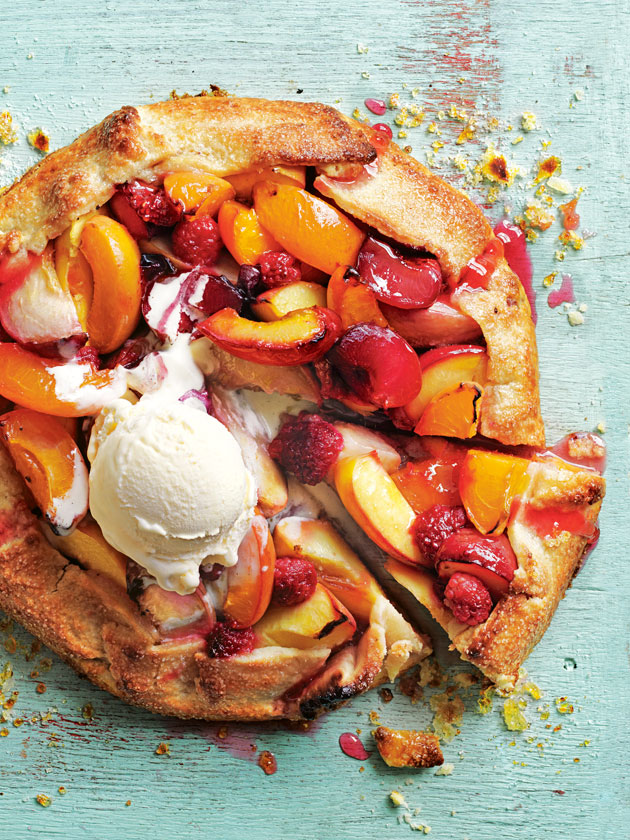 From Donna Hay
Banana Splits On A Stick
Anything that resembles ice cream I'm all about. These little banana splits are for sure adorbs. Everyone will think you're so creative if you bring these to the next picnic.
From Frugal Coupon Living
Easy Frozen Yogurt Fruit Pops
These yogurt pops would make for a nice refreshing treat this summer that is totally good for your waist!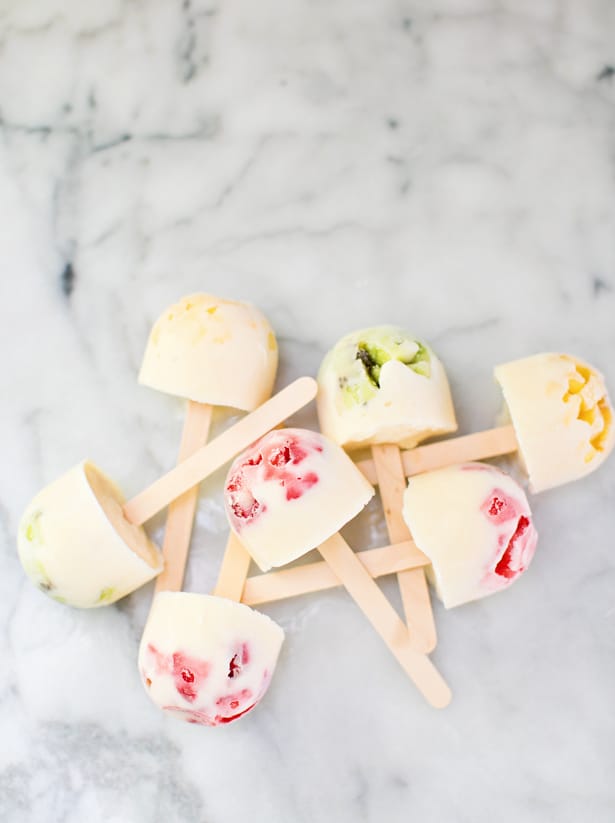 From Hello, Wondreful
Firecracker Fruit Kabobs
What a fun and creative idea! Perfect for a 4th of July party or a child's party this summer!
From Fork&Beans
Frozen Rainbow Fruit Kebabs
These looks beautiful and delish! Definitely a must try this summer!
From Eats Amazing
Kiwi Watermelon Fruit Popsicles
These sweet treats are made of 100% fruit and super refreshing.
From Food with Feeling
Frozen Yogurt Raspberries
I have been so obsessed with raspberries this season. This seems like a perfect idea for a snack at the office.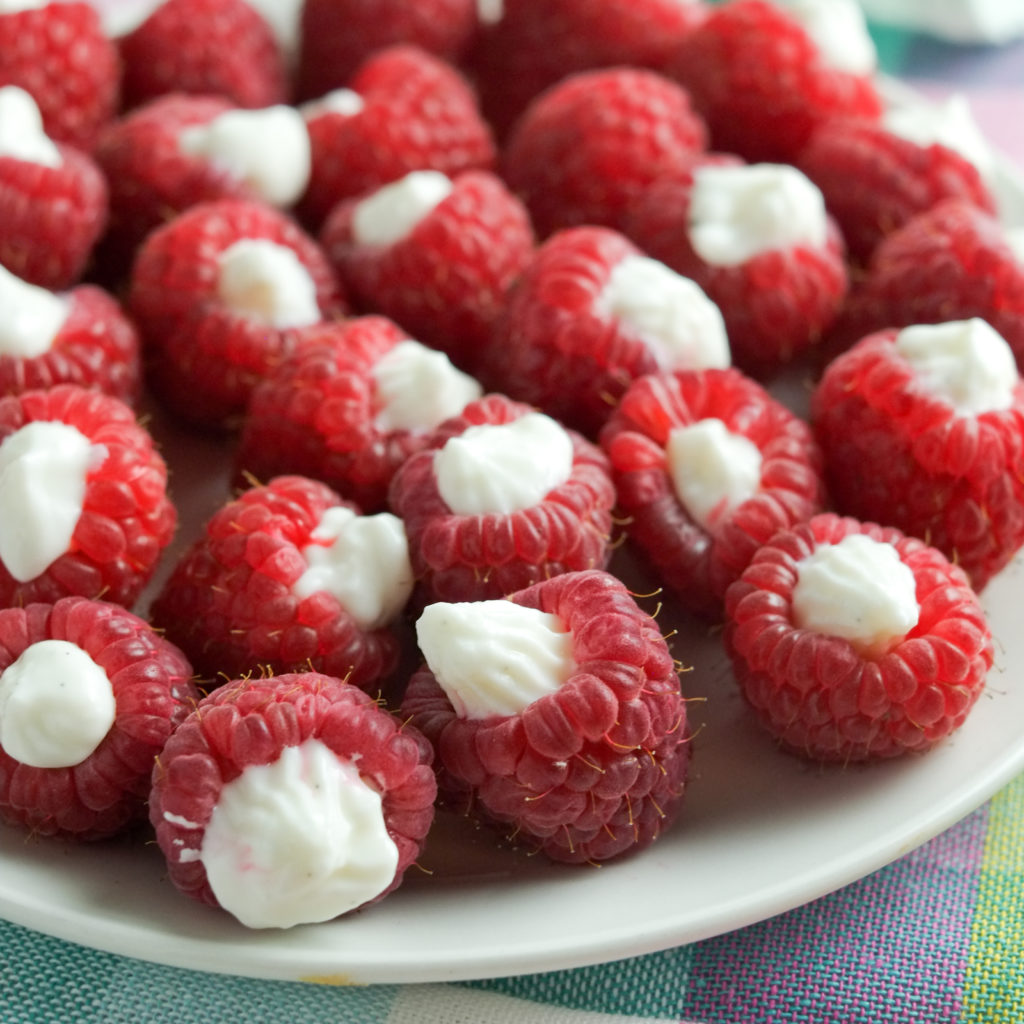 From Super Healthy Kids
Healthier Tropical Fruit Pizza
Pineapple, kiwi, mango – yum. You're taste buds will be on a vacation of their own.
From Wife Mama Foodie
Melon and Pineapple Fruit Salad
This would be the PERFECT fruit salad for me. It has all my fave fruits in one! Plus it has a minty dressing ~ totally perf for summer.
From Cooking Classy
Easy Mini Fruit Pizza Recipes
Okay, this mixes my two favorite things. Cookies and fruit. What a sweet and cute recipe you definitely need to try this summer!
From Penny Pinchin' Mom
Related Posts
15 Delicious Fruit Salad Recipes For Summer
9 Healthy Strawberry Desserts That Go Beyond Shortcake and Pretzel Salad
34 Healthy Desserts To Try Tonight